Tudor Wines
---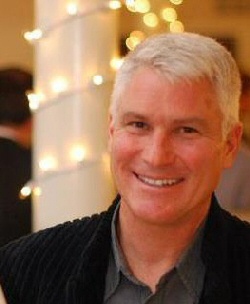 Every year our grandfather Tudor used to make wine for his friends and family. It's a tradition. The Tudor family has been growing grapes and lavender – and making wine on the Island of Hvar in Croatia – for over 2,000 years. The Tudors began growing grapes in California early in the 1900's and continue to operate one of the largest table grape vineyards in the country.
In an increasing mechanized world, there are still a few handmade products that stand out. Fine wine is one of them. We select fruit from family owned vineyards and transform it into wine using traditional techniques. These include small fermentations mixed by hand and aging in French barrels. The resulting wine has a purity of natural expression that cannot be duplicated on a larger scale.
This tradition of growing grapes continued when Christians' grandfathers moved to California and planted table grape vineyards in the 1920's. These are Dan Tudor and Sons and Vincent B. Zaninovich farms located in Delano, California. Christian worked at Dan Tudor and Sons during the summer picking seasons throughout high school and college 1988-1998.
Dan Tudor first made wine in 1982 while working for cousin Louie Lucas, the founding and managing partner of Tepuesquet Vineyards in the Santa Maria valley. There were 1700 acres of high quality Chardonnay, Pinot Noir, Chenin Blanc, Gewurztraminer, Merlot, and Riesling to choose from. The 1982 and 1983 wines along with a 1983 sparkling wine all won 1st and 2nd place awards in the Santa Barbara County Fair and later at the Santa Cruz County Fair amateur wine competitions. Dan, inspired and encouraged, began his lifelong goal to start a winery and make world-class wine.
In 1997, Dan began his quest and discovered Monterey County's potential as top-flight winegrowing region. Its vast microclimates and terroir allow for over 40 different grape varieties but it was Pinot Noir that Dan pursued. Dan's first cousin Christian Tudor, committed to preserving the family tradition, teamed up with Dan to start Tudor Wines and create handcrafted wines.
---
Featured Wines: