Silvestri Vineyards
---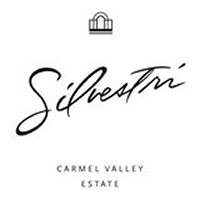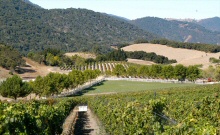 Silvestri Vineyards in Carmel Valley, features Estate grown and produced Chardonnay, Pinot Noir, Syrah, Pinot Gris, Pinot Blanc, Rose and Barbera.
Winemaking is in the classic French wine farm tradition. This involves painstaking hands on techniques such as 100% barrel fermentation for the Chardonnay and small open topped fermentors for the red varieties. The goal is to use traditional methods to allow the expression of the terroir while taking advantage of modern knowledge about wine fermentation and aging.
The vineyard is located approximately 15 miles from the Pacific Ocean up Carmel Valley. This location is the key element in the terroir of this unique site. During the growing season the cool marine influence on one side and the much warmer inland mountains on the other side subject this spot to daily afternoon winds bringing dramatic temperature drops even on the sunniest days. The tight constriction of the valley at this point creates even greater wind velocities here. The vineyards are on benchlands and hillsides several hundred feet above the valley floor further exposing them to the marine onshore flow. Only cooler climate varieties can be expected to ripen here.
---
Featured Wines: