Long Valley Ranch
---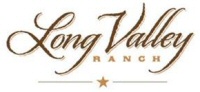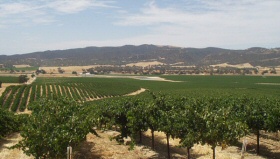 Located in the Central Coast region of California, the Salinas Valley is also known as the Long Valley, a name coined by writer John Steinbeck due to its 100-mile length. Cradled between the Gabilan and Santa Lucia mountain ranges, this bountiful stretch was carved out by the Salinas River millions of years ago and holds some of the world's richest farm and vineyard land. We're proud to be farmers of our estate vineyards for over 40 years in the Long Valley, a place that is truly a gift from Mother Nature.
For cool climate varietals like Chardonnay and Pinot Noir, we source the grapes from our estate vineyards in the northern part of Monterey County, where morning fogs often linger until mid-day. This allows the intricate fruit flavors to develop while preserving crucial acidity.
For sun-loving Cabernet Sauvignon, we grow the grapes on our estate vineyards located in the southern reaches of Monterey County, where sunshine-filled days are followed by the cooling maritime influence in the late afternoons.
The long growing season of Monterey County allows us to let the grapes stay on the vine until that ideal moment when they have reached full flavor development. Longer time on the vine means the grapes ripen slowly and evenly. At Long Valley Ranch, we let it hang until the grapes are at their peak – the style and structure of the resulting wines are a direct reflection of our estate vineyards and the unique landscape of the Monterey appellation.
---
Featured Wines: