Cima Collina
---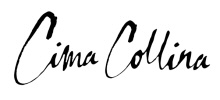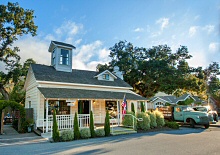 Cima Collina produces artisan wines from small Monterey vineyards. The idea of an "artisan wine" is the partnership with growers who meticulously cultivate vineyards, the insistence on using only carefully chosen fruit, and the creation of wine on a barrel-by-barrel basis.
The focus on Monterey vineyards is an acknowledgment that this region is now and will continue to produce wines that are interesting, compelling and unique. Many factors conspire to make this a truly gifted region for growing grapes. With the cool maritime climate, well-drained soils and energy of their winemaking colleagues, a dynamic renaissance is currently underway in our region.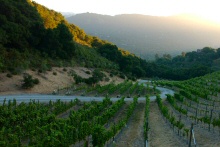 From the rugged Big Sur coastline to the prairie lands of south Monterey County's Arroyo Seco, every vineyard develops its own set of diverse flavors. It is their passion to discover these local flavors and produce unfined, unfiltered wines that reflect a sense of place. Each of their food-friendly current releases, reflect Winemaker Annette Hoff Danzer's commitment to authentic artisan winemaking, with dedicated growers, carefully chosen fruit and the creation of wine on a barrel-to-barrel basis.
We invite you try the wines of Cima Collina. We are confident we will meet your highest expectations of what an artisan wine should be.
---
Featured Wines: