Indigene
---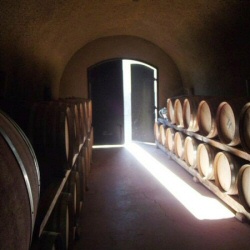 It's hard to pinpoint one single fact that explains how Indigené Cellars astounds wine lovers. The small, family-run winery works diligently to serve the best blends you'll ever experience. With deliberate attention to each detail, Indigené Cellars meets its mission to find perfectly balanced blends and exquisite varietals. That mission makes our work all the more exciting every day.
Choose a bottle with its own unique story and create your next favorite memory. Our wines are perfectly paired with your lively family celebrations, quiet evenings alone with your favorite book or that wonderful romantic meal. At Indigené Cellars, all wine lovers are welcome.
Born and raised in Oakland, CA, Raymond Smith worked as a Ship Joiner and grocery clerk. In the late 1980's, Raymond relocated to Paso Robles, CA, a small town on the Central Coast. He quickly acclimated himself to the many aspects of the wine business. Shortly thereafter he helped build and eventually owned and operated a small fleet of mobile wine bottling lines.
Raymond developed great relationships with growers and producers, who shared the intricacies of the wine business. He chose to further challenge himself and work to create excellent growing conditions and ideal cellaring practices.
He concentrates on the following areas:
Distinguishing aromas,
Transcending earth-tone textures,
A balanced, fruit-driven palate, and
A well-structured tannin to create unique noteworthy varietals and elegant blends.
His careful scrutiny and exacting standards have produced award-winning wines that wow and excite even the most discriminating wine lovers. Raymond also created a wine devoted exclusively to his community-focused efforts. Stop by and chat with him at events and contests throughout California.
---
Featured Wines: