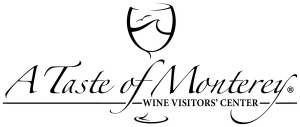 Next "Last Fridays" is this Friday, September 25th 5pm to 8pm*
Fantastic views, great friends, tasty appetizers, live music from Casey Frazier and of course exceptional wine... all for you to enjoy.

Sample a variety of wine-friendly plates prepared by our Culinary team with fresh seasonal ingredients.
Join us on the last Friday of every month from 5pm to 8pm. A Taste of Monterey, Cannery Row is keeping its doors open later and offering special wine by the glass prices. Start your weekend off with a relaxing view and a glass of Monterey's finest.
*Please Note: No new wine tastings will begin after 5:45pm