News, Events and Announcements about Monterey's Wine Country

| | |
| --- | --- |
| Volume XI, Edition 39 | November 18, 2011 |
Featured Products - Dinner for Two & Tasting Party Pack

Open this box, and begin a romantic evening at home. This pack contains two premium bottles of Monterey County wine, one 16 oz. bottle of garlic bread mix, one 2 oz. bottle of extra virgin olive oil and gourmet pasta. Includes Mission Trail Vineyards Tusca (a Super Tuscan style blend of Sangiovese and Cabernet Sauvignon) and Carmichael Grigio e Bianco (a blend of Pinot Grigio, Albariño and Chardonnay), which are delightful and a perfect accompaniment to this meal.

Mission Trail Vineyards Tusca
Carmichael Grigio e Bianco
16 oz. Bottle of Garlic Bread Mix
2 oz. Bottle of Extra Virgin Olive Oil
Gourmet Pasta
Decorative Box

$65.00 Value

$60.00 Sale Price
$51.00 Club Member Price
$48.00 Club Quattro and Cellar Club Members
---

You don't have to drink grocery store bargain wine! Here is your chance to get an entire party's worth of wine in one shot. This pack consists of crowd-pleasing wines that will make you appear as the wine savvy host. There is something for everyone in this assortment of the six wines. The white and red ratios are calculated so you have the correct proportions for the average party. This pack is also a wonderful way to stock your wine cellar without breaking your bank. Save the shopping time, and drink theses great Monterey wines.

Bocage Merlot
Faun Chardonnay
Hammond Dua
Mission Trail Syrah
Pierce Cabernet Sauvignon
Pot Belly Backyard Blanc

$105.00 Value

$79.00 Sale Price
$67.15 Club Member Price
$63.20 Club Quattro and Cellar Club Members
---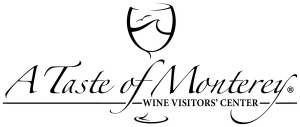 A Taste of Monterey has an official Facebook page, and we invite you to become a "fan". You can upload photos, add comments, share your stories, post videos, get special fan discounts and interact with the staff at A Taste of Monterey.
---
Trademark & Copyright ©2011 - A Taste of Monterey - All Rights Reserved | Toll Free: 888.646.5446
Monterey: 700 Cannery Row Ste. KK, Monterey, CA 93940 | Local: 831.646.5446
Salinas: 127 Main Street, Salinas CA 93901 | Local: 831.751.1980
To Unsubscribe, click here.